'Almost Dutch' financial administrator Carl Whittaker talks about his work at PHIX and life in Enschede 
Although Carl has moved halfway across the globe to end up in Enschede, The Netherlands, few people can match the level of stability that he has maintained in his life. Born and raised in Jamaica, he found love in Enschede at age 21 and has since been a rock-steady family man raising two daughters with his Dutch wife. The number of times he has switched jobs or soccer clubs can be counted on one hand.
Having already studied financial administration back in Jamaica, Carl continued taking courses in The Netherlands to increase his knowledge and found a job at bicycle manufacturer Cannondale. Much in line with his steady nature, Carl held this position as a creditor administrator for an impressive 28 years! Now employed by PHIX, he is enjoying the more all-round responsibilities of a smaller financial department, ranging from payments to tax returns and monthly administrative check-ups. "All my life I've loved working with numbers, but what makes me extra happy is the friendly and informal work atmosphere and personal freedom at PHIX", says Carl. "Every colleague is very approachable and it's great to learn about the cultures from around the world that are represented in the team".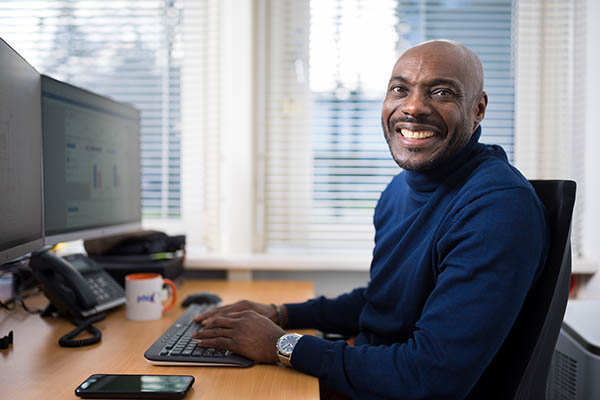 "All my life I've loved working with numbers, but what makes me extra happy is the friendly and informal work atmosphere and personal freedom at PHIX."
Carl identifies himself as 'almost Dutch', but there are some peculiarities about people in The Netherlands that he still finds fascinating. "People here seem to be obsessed with time. At work or in life-and-death situations, I understand the importance of it, but why frown at me for being fashionably late to a party?", Carl laughs.
Apart from his relaxed attitude, another thing Carl brought with him from Jamaica is his love of sports. "I've played soccer and cricket already from a very early age and I continued this in The Netherlands", he says. Although he now takes a slightly more leisurely approach, at one point he was playing both sports at a very advanced amateur level, playing matches all around the country. Typical of Carl's stability, he's been a player of the Sparta Enschede soccer club for almost 30 years!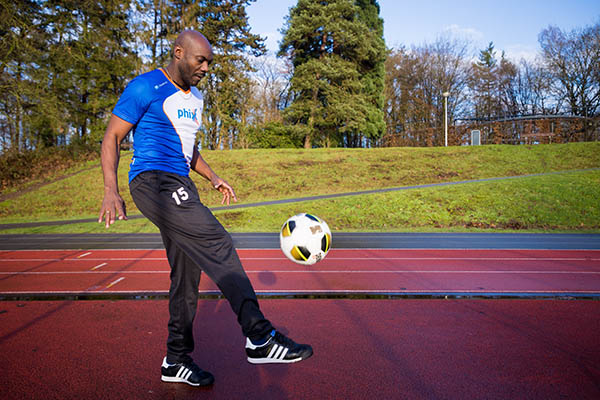 Has the town of Enschede also stayed the same all this time? "Actually, the city has transformed quite a bit in recent years", Carl notes. "It used to be a bit grey and boring, but with recent infrastructural renovations and the influx of international students, Enschede has become much livelier and more welcoming. It's a place that I'm happy to call home!"
A long-cherished childhood dream of Carl is to one day run his own hotel. This is where his love of Enschede abruptly reaches its limit. "If this dream ever comes true, my hotel will need a beach location with way more sunshine. Enschede would be rubbish!", he laughs.
Are you interested in a career at PHIX?
As a rapidly growing integrated photonics packaging foundry we are always looking for new talent. Even if our current job openings aren't an exact fit, we are eager to meet promising candidates who are experienced in photonics.