PHIX is pleased to offer you a free white paper about spot size converters (SSCs). By improving the mode field matching, these optional extensions to our fiber arrays greatly reduce coupling losses between optical fibers and photonic integrated circuits. 
Our free white paper explains how PHIX spot size converters (SSCs) can reduce coupling losses between photonic integrated circuits (PICs) and optical fibers. It covers the differences between our ion exchanged glass (IONext) and silicon nitride (SiN) SSC platforms and the options available for configuring them for your application.
Download our SSC White Paper
Get in-depth information about the benefits and possible configurations of PHIX IONext and SiN spot size converters.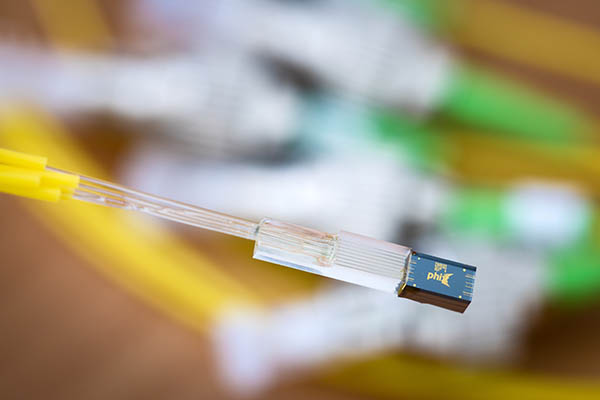 Optical fiber array with a silicon nitride spot size converter