Seasoned inventor, business manager and creator of opto-mechatronic solutions Erwin Vergeest has moved from Silicon Valley to The Netherlands to join PHIX as a business developer. He is excited to play a part in the volume scale-up of integrated photonics packaging.
Erwin has been fascinated with light for as long as he can remember. Already in 1986 he bought his first helium-neon laser, for which he had to build his own high voltage power supply. Operating from his parents' attic, he soon discovered its potential for entertaining the neighborhood cats. His laser wizardry reached a bigger audience when he started performing laser shows in discotheques, in the year after graduating from The Hague University of Applied Sciences in the field of photonics. Erwin reminisces, "It was a nerve-racking undertaking in those days, because the big gas lasers required water cooling. If too many people in the club flushed the toilet at the same time, then the drop in water pressure sometimes caused the lasers to fail".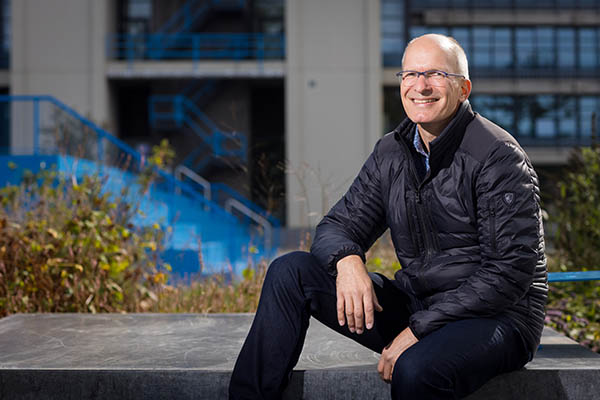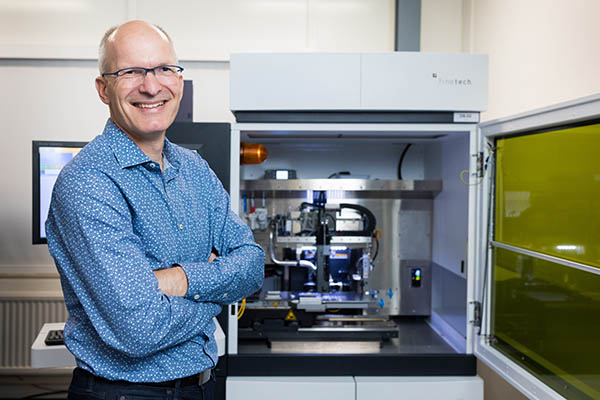 Being accustomed to the adrenaline rush associated with these performances meant that Erwin experienced very little 'stage fright' when his first serious job at Tyco Electronics involved lots of customer visits. His work as a project development engineer in Den Bosch, The Netherlands, produced several patents on laser cleaving, fiber alignment and optical interconnects. His invention of the LightRay MPX multi-fiber backplane connector led to a one-year assignment at Tyco in California and went on to enable a multimillion-dollar product portfolio. Erwin soon developed a taste for the Californian sun and the dynamic landscape of optics start-ups. This, as well as meeting his American wife Lulu and raising their son Marco, led him to extend his stay in Silicon Valley to over 20 years. Erwin's work led to further innovations in the field of optical transceivers, filters, multiplexers, and light engines and moved him to more managerial roles in operations and marketing.
In his new role as business developer at PHIX in Enschede, The Netherlands, Erwin can use his technical problem-solving skills to help customers find high-performance and cost-effective photonics packaging solutions. He states, "within the more than 20 years I have been in photonics, photonic integrated circuits (PICs) are the most exciting development that I have seen maturing. PICs grew up in The Netherlands just like myself, so it's the best location for me to contribute to the global introduction of PIC based solutions. My focus at PHIX will be on PIC packaging solutions from the R&D phase to volume production. I look forward to contribute to the ambitious growth that PHIX is foreseeing in the near future."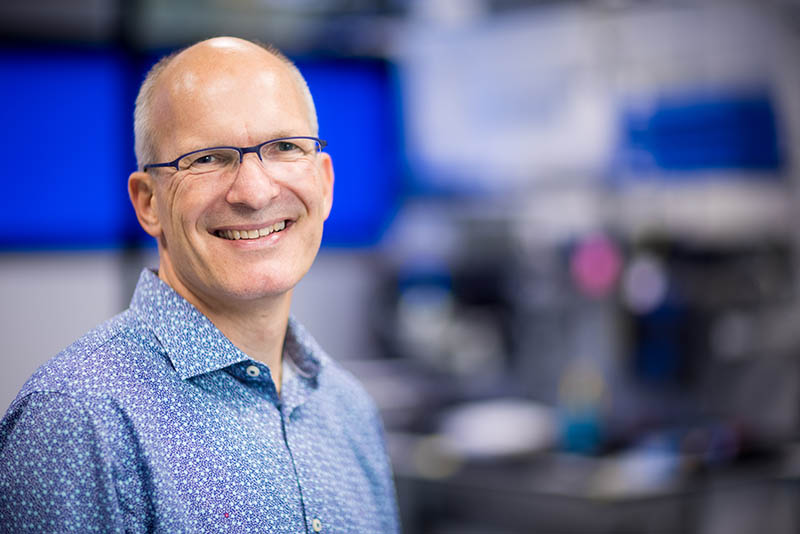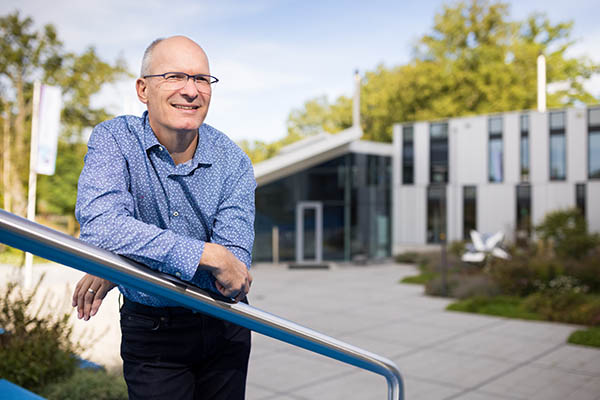 "Within the more than 20 years I have been in photonics, PICs are the most exciting development that I have seen maturing. PICs grew up in The Netherlands just like myself, so it's the best location for me to contribute to the global introduction of PIC based solutions."
Erwin Vergeest
PHIX Business Developer