Having recently arrived at PHIX from Turkey, sales manager Ebru Arslan has been settling in very well, both to the team and to life in The Netherlands. 
Why are some chemical reactions so violent? How exactly do electrons propagate in electrical wire? "These questions are some examples of my never-ending curiosity as a child and my schoolteachers never had answers that fully satisfied me," recalls Ebru. "Studying engineering physics with a master in RF engineering made finding those answers a little bit easier." After having worked in several engineering positions, Ebru ended up in sales, after her close friends and family encouraged her that her talent for influencing other people was worth pursuing further. As sales manager at PHIX, Ebru is now responsible for the entire sales process of PHIX's products and services. She soon discovered that she was in for a challenge. "The success and rapid growth of PHIX mean that we receive a lot of new enquiries. It takes a lot of effort to respond to these in time and have the conversations that support customers in finding their ideal solutions. That's why I'm building a team of sales engineers around me to support this customer interaction as we continue to grow."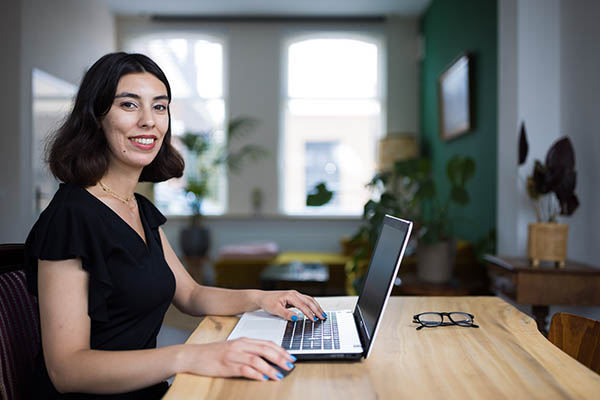 The work culture at PHIX is certainly making life easier for Ebru in achieving her goals. "Everyone I've met at PHIX is passionate about their job and has their eyes on the ball," she explains. "Along with the open atmosphere, where one can share ideas with anyone without being judged, this really motivates me. I really feel that we can move mountains together!"
"I'm building a team of sales engineers around me to support this customer interaction as PHIX continues to grow."
Soon after her arrival, her first job outside of Turkey, Ebru had her birthday. "I soon discovered that Dutch culture is quite different from what I was used to," she recalls. "My Turkish friends were in shock when I explained that rather than being treated to a surprise party by my coworkers, I was expected to bring my own birthday cake to work!" Seeing the Dutch having sandwiches for lunch instead of a hot meal also made Ebru raise an eyebrow at first, but she has since adopted the habit herself. "It actually makes a lot of sense from a practical perspective. You could say I'm starting to think like a Dutch person," she laughs.
Finding a house in The Netherlands isn't always easy, but Ebru got lucky. She's renting a modernized century-old home close to the city center of Hengelo. "When I visited the house with the landlord, I immediately knew it was a match made in heaven. It's spacious and full of character, with a modern interior. The green color on the wall matched the nail polish I was wearing that day, so I knew it was meant to be," she laughs. The compactness of The Netherlands really suits Ebru's active private life. "You can go kite surfing in the morning, cycling in the afternoon, and partying in the evening. Everything is close by and public transport is great!".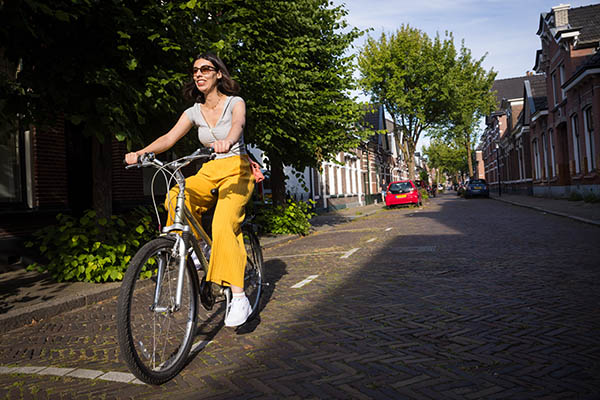 Are you interested in a career at PHIX?
As a rapidly growing integrated photonics packaging foundry we are always looking for new talent. Even if our current job openings aren't an exact fit, we are eager to meet promising candidates who are experienced in photonics.